Bobcat News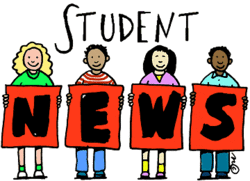 What's Up BOBCATS?
Check our webpage frequently for new and exciting events and activities!  Articles are written by students...they are excited to inform you about all the great things happening at Brentwood!
Read2Gether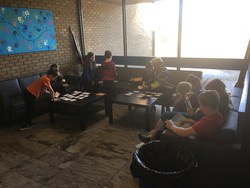 Wee Reads and Read2Gether are programs Brentwood School is proud to have implemented from Alberta Reads!  Reading is so important and at Brentwood we make it a priority! The Read2Gether program is where the grade six students read with grade ones, twos and threes. We have been doing this since October.  This is more than just buddy reading...we even went through training on how to ask meaningful comprehension questions and to read with fluency and excitement! It has helped the younger kids develop their reading skills and the older students learn leadership and respect.  Twice a week we meet up with our buddy from Division 1 and read together. The younger student reads a leveled book to us and then we read a fun and engaging book to our buddy. Once we are done reading, we then play a game that asks comprehension questions. Everyone who "Reads2Gether" looks forward to pairing up and enjoying a good book.     

First Nations, Metis, and Inuit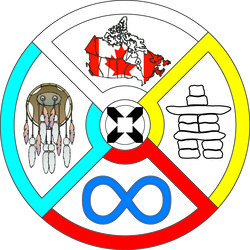 "Tanisi!" That means "Hello" in Cree. At Brentwood we believe that it is very important to learn about the history of Canada. Mrs. Pearn, grade 1 teacher and Elder Wilson Bearhead help us gain a deeper understanding of the past by classroom visits and book and art lessons.  One of many things they brought to our school is a land and people acknowledgement which we say at every assembly, concert and other school events. There are many different land and people acknowledgements but the one we recite is, "We acknowledge that we are on Treaty 6 territory, a traditional meeting grounds, gathering place, and travelling route to the Cree, Saulteaux, Blackfoot, Metis, Dene, and Nakota Sioux. We acknowledge all the many First Nations, Metis, and Inuit whose footsteps have marked these lands for centuries." We asked Mrs. Pearn what the land acknowledgement meant to her and she said, " To me land acknowledgement means showing respect to the First Nations, Metis, and Inuit people, their contributions to Canada and their history in Canada." She also said that she is disappointed that she did not get the opportunity of learning about this important part of Canada's history. The First Nations, Metis, and Inuit are a meaningful part of Canada that more people should take the time to recognize. Stay tuned for our next article where we will interview the one, the only, Elder Wilson Bearhead!
Written By -> Adelaide Heinish, Frances McBride, And Karli Kutschinski
Running Club Promotional Video
https://drive.google.com/open?id=1cCRe1_UVgEt62LOud9PtDjrchxxWo210
Running Club Promotional Video
Relay Team Promotional Video
Https://drive.google.com/open?id=1ajFX1XPYZzseAH1tTcX7nRrBjYEhhhKP
Snack Attack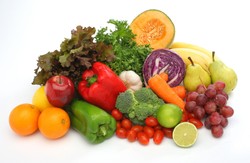 By Ava Winkel and Brianna Holowatiuk
Hello Bobcats! We are back with another taste test...Snack Attack!  It is a surprise which class gets it! Each month,  a new snack is prepared for a grade to try.  Crunchy pickles, fresh cheese and delicious meat were on the Bobcat menu and the grade ones were surprised with the Snack Attack! Yummy! We would like to thank Sobeys for donating the food, Mrs. Borle for organizing the snacks and especially to the GOALS classes for preparing and delivering the snacks. Another surprise next month...stay tuned!
Brentwood TV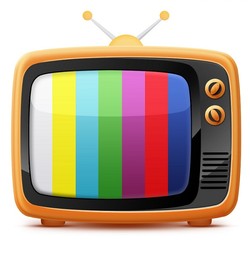 6th episode: https://youtu.be/Iltz3h30GTI
5th episode: https://youtu.be/VuzRQQ1Z8xU
4th episode: https://youtu.be/127Ga_mulXk
3rd episode:  https://youtu.be/qQH4YVo8u38
2nd Episode: https://youtu.be/J0sJmUOQiGQ
1st Episode: https://youtu.be/2Cx5DOX9Nb8