Bullying Prevention Week November 19-23
We will be using The Lost Teachings by Michael James Isaac to talk about the qualities we want to cultivate in ourselves to create a safe and caring environment.  We are excited to approach this week through an Indigenous lense and use the sacred grandfather teachings throughout the week.  Announcements will be made each morning to highlight the animal and its teaching that we are focusing on each day. 
Here is an outline of the week and what our daily focus will be:
Monday
The Lost Teachings by Michael James Isaac
Tuesday
Owl (Wisdom) & Beaver (Respect)
Wednesday
Rabbit (Love) & Turtle (Humility)
Thursday
Moose (Honesty) & Bear (Courage)
Friday
Grow a Mo, save a Bro
Movember is an annual event involving the growing of moustaches during the month of November to raise awareness of men's health issues, such as prostate cancer and men's mental health.
 Once again, Brentwood Elementary is participating in MOVEMBER!
Starting November first, Mr. Smith and Mr. Roper have been going head to head growing out their mustaches to raise money for men's cancer research, prevention and treatment. It's an old fashioned Mo – Off!
If you would like to participate in the MOVEMBER movement and support our men, you can send a Loonie or Toonie to school, where your child can drop it in the Roper or Smith bucket.
Your donation will help the Movember Foundation continue what they've started and fund world class programs that are saving and improving the lives of men.
Thank you – together we are changing the face of men's health.
Winter Clothing Drive
Dear Parents and Guardians,
Morning frosts (and snow)are upon us, which means that winter is quickly approaching and we need to remember that there are people who lack the basic clothing needed to survive our Alberta winter.  With this in mind, the students in Mr. Smith's grade 6 class will be spearheading the 11th ANNUAL used clothing drive in support of the Bissell Centre.  We do not want you to go out and buy anything nor are we requesting any financial donations.  We simply ask that if you come across gently used, clean winter clothing that you no longer need, that you send it to the school with your child.  Coats, toques, mittens, gloves, scarves, boots, sweaters and ski pants are some examples of the clothing you could bring in.  Near the middle of December, the clothing will be taken to the Bissell Centre where it will be distributed to those families in need.  What may seem like an old useless scarf to us may be very special to someone else.  This is truly a situation where every little bit helps.
If you have any questions or concerns, please contact me at the school.
Thank you and have a safe and happy winter season. Jordan Smith Jordan.smith@eips.ca
Email Sign Up
Ongoing communication with our families is important to us. Elk Island Public Schools uses School Messenger as one way of sharing information directly with our families by phone and email. Messages may include bus cancellations or delays, inclement weather, upcoming events, last-minute cancellations, parental engagement opportunities, emergency notices and more.
http://www.eips.ca/contact/subscribe
Effective November 1, all phone calls going out through SchoolMessenger will display one of the following toll-free numbers rather than the school or Division number.
Messages programmed from Student Transportation: 1-833-298-5234
Messages programmed from schools and the Division office: 1-833-202-1419
With this change, parents/guardians have the ability to call back to this number to replay all recent phone messages they've received through SchoolMessenger. If you've missed a call or would like to replay a message to confirm you have all the details, simply call back the applicable 1-833 number and follow the prompts to repeat any recent messages.
Dress for the Weather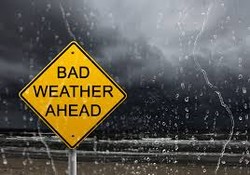 Students are expected to bring jackets and appropriate clothing to stay warm and dry during these upcoming cold winter months. 
Please ensure that your student is equipped with proper winter wear (warm footwear, jacket, mitts, hats, raincoats)
Thank you, and stay warm!
With the winter season already here, we want to remind parents to dress children appropriately for the weather when getting ready for school or the bus. The weather often changes unexpectedly throughout the day, so please select suitable outerwear and ensure your child is prepared for changing conditions.
If inclement weather conditions occur, Elk Island Public Schools (EIPS) advises parents of any bus cancellations using various communications tools—automated-telephone messages, alerts posted on www.eips.ca and school websites, Twitter, Facebook, local radio stations and on Versatrans My Stop. Any morning bus cancellations are posted on www.eips.ca by 6:30 a.m.
Decisions regarding bus cancellations are guided by EIPS administrative procedures that states, "school bus service may be suspended…when Environment Canada reports a temperature of -40 C." Other reasons for suspending or delaying school bus services include adverse weather and poor road condition.
When school bus services are suspended, schools remain open to students. EIPS believes parents have the right and responsibility to make choices for their children based on their beliefs and perceptions of safety during times of inclement weather.
Guide to Reporting Student Achievement 2018-19
Learn more about how we assess and report student achievement:
Read Now:
Medical Information
Please print/complete submit forms to office if needed:
1 Child/Student Medication/Personal Care Management Parent/Guardian Consent
2-Child/Student Medication Management Plan
No Child Without: Free MedicAlert for students
In our ongoing effort to provide safe and caring schools for our students, Brentwood Elementary is once again participating in the Canadian MedicAlert Foundation's No Child Without program. The program is a national initiative that provides no-cost MedicAlert services to children—between the ages four and 14—who have chronic health conditions. The goal is twofold: to help children with severe allergies, medical conditions or special needs and to assist schools with medical-emergency plans for students.
Once a child is registered, their school is provided with advice on a medical-emergency plan for that student and given a list of medications, allergies and medical conditions the student has. If your child has a serious medical condition or allergy and could benefit from MedicAlert services, contact the school office at 780-467-5591 To learn more about the No Child Without program, visit www.nochildwithout.ca.
School Fees
Families are invoiced for school fees at the beginning of every school year. Fees are due within 30 days of the invoice date. The simplest, and most convenient, way to pay schools fees is by logging in to the PowerSchool Parent Portal and clicking on "Student Fees." If circumstances exist where you are unable to pay your students fees, you can apply to have fees waived by submitting an Application for a Waiver of Fees.
For more information:
EIPS fees and waivers
Brentwood Elementary fees
Student Transportation fees
Division News