Principal's Message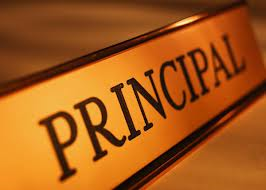 Welcome to Brentwood School!  We invite you to tour our website and see the great things happening at our school!  We focus on building student leadership through involvement in music, art, drama, theme days, buddy projects and physical activity. 
Please visit our website regularly to see the wonderful events at our school.  To stay up with what's happening, please view Brentwood TV every Friday!
Christine Romanko
2015–2016 Parent Survey
Elk Island Public Schools (EIPS) is committed to ensuring all parents and guardians of students within the Division have a chance to share their thoughts on the overall performance of their school and the Division. One of the ways EIPS ensure its parent's voices are heard is by conducting regular surveys. In November, the Division invited parents and guardians to participate in an online parent survey. They were asked 15 questions about the quality of teaching, school leadership, parent engagement, and more. The online survey received an impressive 19 per cent response rate, with more than 3,170 responses from parents and guardians across the Division. Throughout the coming months, we will use the results of the parent survey to help inform its school and Division planning. The complete results report, including summaries of participation and responses by question, is now available.
Jump Rope for the Heart
Dear Families,
Did you know that every 7 minutes someone dies of heart disease and stroke in Canada?  Brentwood School will once again be holding a Jump Rope for Heart event.  Students will be bringing home pledge forms to fundraise for Jump Rope for Heart. Participating in fundraising is completely optional.  All money raised will be donated to the Heart and Stoke foundation that will use funds to support research and development of heart disease and stroke.  In alignment with the 7 Habits, students will be SYNERGIZING (Habit 6) by working together to support such a worthy cause as well as "SHARPENING THE SAW" (Habit 7) by learning about heart healthy habits and participating in jumping/skipping activities! Students may collect pledges/donations on the pledge forms sent home or by registering online.  Students that register online to collect pledges will be entered to win a set of Walkie Talkies.  To register online go to:  www.jumpropeforheart.ca  
When selecting the school make sure you choose the Sherwood Park location (there are 3 other schools named Brentwood Elementary).
On February 11 we will be hosting our official kick off to Jump Rope for Heart with representatives from the Heart and Stroke foundation teaching us about Heart Healthy Habits as will as some skipping tricks!  On February 25 & 26 students will be participating in skipping/jumping activities.  Pledge forms and online donations must be in by February 26.
Thank you in advance for your support!
Leader in Me TV
Division News