Principal's Message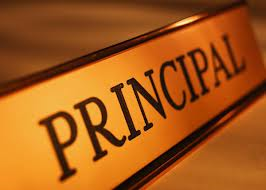 Welcome to Brentwood School!  We invite you to tour our website and see the great things happening at our school!  We focus on building student leadership through involvement in music, art, drama, theme days, buddy projects and physical activity. 
Please visit our website regularly to see the wonderful events at our school.  To stay up with what's happening, please view Brentwood TV every Friday!
Christine Romanko
Bottle Drive a Success!!!
Thank you to everyone who contributed to our successful Bottle Drive. We raised $1135.45!  
Class Pictures & Grade 6 Grad Pictures
Monday, May 2nd
Brentwood 50th Anniversary Celebration
Thursday, May 12th, 2016
4:00pm - 7pm
Program to begin at 4:30pm
RSVP by May 1st, 2016
Welcoming, caring, respectful, and safe learning and working environments and student code of conduct
2015–2016 Parent Survey
Elk Island Public Schools (EIPS) is committed to ensuring all parents and guardians of students within the Division have a chance to share their thoughts on the overall performance of their school and the Division. One of the ways EIPS ensure its parent's voices are heard is by conducting regular surveys. In November, the Division invited parents and guardians to participate in an online parent survey. They were asked 15 questions about the quality of teaching, school leadership, parent engagement, and more. The online survey received an impressive 19 per cent response rate, with more than 3,170 responses from parents and guardians across the Division. Throughout the coming months, we will use the results of the parent survey to help inform its school and Division planning. The complete results report, including summaries of participation and responses by question, is now available.
Leader in Me TV
Division News