Brentwood TV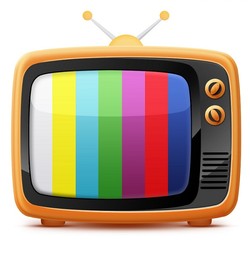 Our second episode is out! Here is the link to give it a watch: https://youtu.be/J0sJmUOQiGQ
Give the first episode a watch here: https://youtu.be/2Cx5DOX9Nb8
Cold Weather and Indoor Recess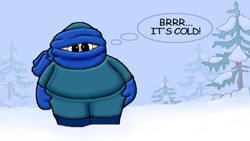 Students will be outside unless it is approximately -22 degrees Celsius or colder, taking into account the wind chill. During cold winter days, please make sure students are dressed appropriately with hats, mitts, boots and snow pants.
Parking
Recently we have been experiencing some issues in our parking lot when it comes time for student pick-up and drop-off. I just wanted to make sure that everyone was clear of the rules for the signage that is currently in our parking lot.  The changes are for the safety of our students and thus a major priority in our school.
In the image there are three different locations that have identified.
GREEN ZONE – You are allowed to park and leave your vehicle here
YELLOW ZONE – This is a drop-off/pick up zone. You are allowed to stop here, but the driver must stay within their vehicle. There is a painted zone on the pavement that is meant for student to walk safely to and from the school
RED ZONE – There is no parking or stopping allowed in this zone. This zone is considered a fire route and if there were ever an emergency and vehicles were parked here if may hinder the efficiency of our First Responders
 If you are in violation of these rules there is potential to be ticketed by a RCMP or By-Law officer. Please follow the rules to keep all of the students, staff, and visitors of Brentwood safe.
Thank you!
Donations
Please consider donating your gently used or new skates and helmets to our school.  These are used for students who do not have skates/helmets or have forgotten theirs at home.  Thank you
Kindergarten Registration is Open
Is your child turning five on or before Dec. 31, 2018? If so, it's time to register for Kindergarten.
Kindergarten registration opens for the 2018-19 school year on Jan. 15, 2018 @ 6pm. To register, simply complete the online registration form at http://www.eips.ca/programs-services/kindergarten
LOGOS Kindergarten - Tuesday/Fridays and select Wednesdays.  
KINDERGARTEN REGISTRATION CHECK LIST:
Determine your child's designated school
Scan and upload all required documents: proof of name, residence, date of birth and citizenship.
Additional documents to scan, if applicable include: Guardian Letter and Parental Custody Agreement if restrictions on access.
Once the online registration is complete and submitted, a confirmation notice will be sent to the given email address.
NOTE: The online registration form is available as of Jan.15, 2018—the paper version is no longer available.
To help families prepare, Elk Island Public Schools has put together an online toolkit to make the transition as smooth as possible.  The kit includes information on registration, important dates, programming options, what to expect, eligibility, how to find your designated school, transportation and more. 
Be a wee read volunteer!
We would like to thank all our wee read volunteers that read with our kindergarten and grade one students. Thank you for bringing the joy of reading to our young students! You were such a benefit to the teachers and students and we are thankful for you and the time you devoted to this wonderful program.
Be a wee read volunteer!

We are looking for volunteers who can come to the school for about 30 minutes, once a week, for eight consecutive weeks to read with two children, talk about books, and play games that support literacy skills. This eight-week program was designed by Alberta Reads (www.albertareadsnetwork.com) to help Kindergarten and Grade One children strengthen the foundations for reading and school success, and help children develop a love for books.
If you are interested in being part of this fun and meaningful opportunity, or know of someone who might be, there will be a volunteer training session held in the library on Monday, January 29th from 4:00 pm - 5:00 pm. We hope that you will consider partnering with us on this. Please let Tracy Russell (tracy.russell@eips.ca) know by Friday, January 26th if you would like to volunteer and will be at the training session.
Division News