Planning for Next Year
We are planning for next year.  Please inform the school if you will not be coming back to Brentwood School for the 2018-19 school year.
If you would like to have your child placed in a certain class with a specific teacher next year; all requests must be in writing (email preferred) to the principal and have educational significance.  Requests will be considered but staff will make the final decision regarding placement. All requests to be submitted no later than June 8th.
*Please use our website to access the contact tab for the principal's email.
Brentwood's Got Talent
*All entries submitted by Friday, May 11
*Audition schedules will be posted on Tuesday, May 15
*Auditions start Wednesday, May 23
*20 selected acts will be notified by Wednesday, June 6
2017-18 EIPS Parent Survey Results Report
The results are now available for the 2017-18 EIPS Parent Survey conducted in March. Thank you to all families who took the time to share their feedback with the Division. The survey included 20 questions related to the three priorities outlined in the EIPS 2015-2018 Three-Year Education Plan:
Priority 1: Promote growth and success for all students
Priority 2: Enhance high quality learning and working environments
Priority 3: Enhance public education through effective engagement, partnerships and communication
The overall Division results represent 2,918 responses from parents and guardians across EIPS. This was an increase in responses from 2,678 in the previous year.
2017-18 EIPS Parent Survey Results Report
Brentwood TV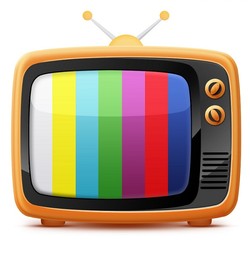 6th episode: https://youtu.be/Iltz3h30GTI
5th episode: https://youtu.be/VuzRQQ1Z8xU
4th episode: https://youtu.be/127Ga_mulXk
3rd episode:  https://youtu.be/qQH4YVo8u38
2nd Episode: https://youtu.be/J0sJmUOQiGQ
1st Episode: https://youtu.be/2Cx5DOX9Nb8
Parking
Recently we have been experiencing some issues in our parking lot when it comes time for student pick-up and drop-off. I just wanted to make sure that everyone was clear of the rules for the signage that is currently in our parking lot.  The changes are for the safety of our students and thus a major priority in our school.
In the image there are three different locations that have identified.
GREEN ZONE – You are allowed to park and leave your vehicle here
YELLOW ZONE – This is a drop-off/pick up zone. You are allowed to stop here, but the driver must stay within their vehicle. There is a painted zone on the pavement that is meant for student to walk safely to and from the school
RED ZONE – There is no parking or stopping allowed in this zone. This zone is considered a fire route and if there were ever an emergency and vehicles were parked here if may hinder the efficiency of our First Responders
 If you are in violation of these rules there is potential to be ticketed by a RCMP or By-Law officer. Please follow the rules to keep all of the students, staff, and visitors of Brentwood safe.
Thank you!
Division News