Principal's Message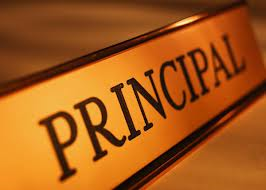 As the final days wrap up I want to thank you for a great school year.  Each year is very unique and has its own challenges. It is a privilege to be a part of Brentwood Elementary.  Our school is a special place, made so by wonderful people who believe in what we do for our students.  While I am looking forward to a break and know that the students and teachers need one too, I can't help but be excited for next year.  Thank you for a great 2015-2016 school year!  Have a great summer and be safe! 
Please visit our website regularly to see the wonderful events at our school. 
Christine Romanko
ACORN and Student Fees
Thank you for another great year using the Acorn Online QuickPay system.  Please continue to go online to check that all your schools fees have been paid for the 2015 – 2016 school year as field trips, yearend activities and lost books may be added until school lets out for the summer.
For outstanding fees for 2015 – 2016, online payments for students returning to an Elk Island Public School for 2016 – 2017 may be made throughout the summer, using the PowerSchool parent portal.  After August 4, 2016, online payments for students who are graduating or leaving Elk Island Public Schools will need to be made through the Student Quick Pay link https://www.studentquickpay.com/eips.  Parents will then create a new account and link their student with the student ID.
All fees for the 2016 – 2017 school year will be available at the beginning of September. 
If you have any questions regarding your students' fees, please contact Kim Webster at 780-467-5591.
Kindergarten Information
A letter will be mailed home the week of June 27th with all information for your Kindergarten student. Please see up to date information under the program tab/kindergarten.
Student Transportation - 2016-2017 Registration Now Open
If your child plans to use Student Transportation for the 2016–2017 school year, please make sure to register as soon as possible. Families currently accessing transportation will soon receive tentative route schedules and invoices. Transportation fees are due by June 30, 2016. If you have questions about registration, invoicing, or if your child isn't currently registered for bus service and you have plans to access transportation for the 2016-2017 school year, please contact EIPS Student Transportation at 780-417-8151 or emailst@eips.ca. NOTE: Student Transportation is open in the summer, so if you have any questions about registration or invoicing please contact EIPS' Student Transportation at 780-417-8151 or by using the online contact form atwww.eips.ca/contact. 
Camp YoWoChAs.
September 12th-14th, the grade six students will embark on a teambuilding experience at Camp YoWoChAs.  The activities will help develop leadership qualities, self-esteem, build interpersonal relationships and friendships and most importantly promote character and value development.  Some of the activities will include zip lining, rope climbing, archery, and canoeing.  In the evening, the students will enjoy games, skits and even a campfire. 
The three day camping experience will include 7 meals, evening snacks, and accommodations.  This camping experience is designed to take place early in fall, so that we get to know the students on a personal level and the students have a chance to team build with each other.
We will require parent volunteers to make this trip a success!  If you are interested in volunteering, please email tracy.russell@eips.ca. It is important, due to camp being at the beginning of September, for all volunteers to complete their Criminal Record check this summer.  Without the criminal record check, we cannot allow volunteers to join us on the overnight camping trip.
For more information on the camp and the experience your child will receive, please visit Camp YoWoChAs's website (http://www.ywcayowochas.org/).  
Sincerely,
Mr. Vantour, Mr. Smith, & Mrs. Russell
EIPS Division Calendar 2016-2017
Leader in Me TV
Division News