Read-in Week at Brentwood
Hello Brentwood Families!
Brentwood staff and students are delighted to participate in Read-In Week from October 1-4, 2018. Our theme this year is Bringing Stories to Life. We would like to invite Brentwood parents, grandparents, aunts, uncles, family friends, older siblings, etc. to share a favourite picture book or novel excerpt with our students.
Why take time to celebrate reading? There are five great reasons (other than getting to spend time with our wonderful students) to share a book. Did you know that reading to children:
Fosters a lifelong interest in reading
Extends a child's attention span
Aids language and vocabulary development
Strengthens imagination
Builds comprehension and understanding
Read-In Week allows us as adults to demonstrate to our children the importance, joy and relevance of reading in our daily lives.
If you are interested in reading to a class during Read-In Week please contact Shila King, Brentwood School Library Technician at shila.king@eips.ca. Include your name, date/time available, reading selection, and ideal grade/class. If you would prefer, we would be happy to provide a book for you to read to our students.
Thank you for supporting our Brentwood students!
What's Up for Read-In Week?Monday, October 1, 2018
Dress as your favourite character day.
School-Wide kick off assembly at 1:00pm
Tuesday, October 2, 2018
Great reading happening all over our building
Wednesday, October 3, 2018
Great reading happening all over our building
Thursday, October 4, 2018
Brentwood Drops Everything and Reads together from 2:00 to 2:45pm
Dress for the Weather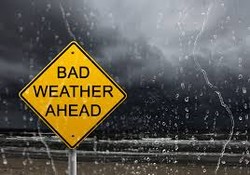 Students are expected to bring jackets and appropriate clothing to stay warm and dry during these upcoming cold winter months. 
Please ensure that your student is equipped with proper winter wear (warm footwear, jacket, mitts, hats, raincoats)
Thank you, and stay warm!
Guide to Reporting Student Achievement 2018-19
Medical Information
Please print/complete submit forms to office if needed:
1 Child/Student Medication/Personal Care Management Parent/Guardian Consent
2-Child/Student Medication Management Plan
School Fees (Available Soon)
Families are invoiced for school fees at the beginning of every school year. Fees are due within 30 days of the invoice date. The simplest, and most convenient, way to pay schools fees is by logging in to the PowerSchool Parent Portal and clicking on "Student Fees." If circumstances exist where you are unable to pay your students fees, you can apply to have fees waived by submitting an Application for a Waiver of Fees.
For more information:
EIPS fees and waivers
Brentwood Elementary fees
Student Transportation fees
Division News