District Notice
Canadian Anti-Spam Legislation Email Update Required
To ensure EIPS continues to comply with the Canadian Anti-Spam Legislation, we require parents/guardians to subscribe/unsubscribe for emails as of February 15, 2017. These include routine emails from your school or the Division about events, activities, etc. You will continue to receive emergency messages and school fee-related information. Visit www.eips.ca/contact/synrevoice to subscribe/unsubscribe by March 1.
Milk Manager needed IMMEDIATELY!!
A new milk manager is needed effective immediately. This position is important to keep the program running, please see attached for details.  If a volunteer is not found then the program will stop.
**There will be no ticket sales until a new manager is found.  We are currently not accepting any forms/money**
Please contact: besc.info@gmail.com if you are able to help.
Thanks everyone for your understanding.
Kindergarten Registration
Kindergarten registration for the 2017—2018 school year started on January 16, 2017
**Update** February 1st, Boundary Exemption Requests accepted**
Please click link below for all Kindergarten related questions:
Taste Testers
Parent Survey
EIPS is conducting its annual Parent Survey starting Jan. 9, 2017. The survey, which is a supplement to the Alberta Education's Accountability Pillar survey, is a chance for all EIPS families to share their thoughts on the overall performance of the Division and their school, the quality of education being provided to students and areas for improvement. The feedback gathered will help the Division measure how its meeting the goals and priorities outlined in the EIPS 2015–2018 Three-Year Education Plan and develop strategies to better service its students and the wider community. Please encourage your families to complete the survey, which take only a few minutes. The survey is also posted on www.eips.ca and closes on Jan. 30, 2017.
Wee Read
Be a wee read volunteer!
Brentwood is pleased to announce that we are implementing an exciting new program called wee read. This eight-week program was designed by Alberta Reads (www.albertareadsnetwork.com) to help Kindergarten and Grade One children strengthen the foundations for reading and school success, and help children develop a love for books.
We are looking for volunteers who can come to the school for about 30 minutes, once a week, for eight consecutive weeks to read with two children, talk about books, and play games that support literacy skills. If you are interested in being part of this fun and meaningful opportunity, or know of someone who might be, there will be a volunteer training session held in the library on Tuesday, January 24th from 3:30 pm-4:30 pm. We hope that you will consider partnering with us on this. Please let Mrs. Tomkins, erin.tomkins@eips.ca know by Friday, January 20th if you can come to the training session.
Cold Weather and Indoor Recess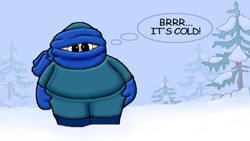 Students will be outside unless it is approximately -22 degrees Celsius or colder, taking into account the wind chill. During cold winter days, please make sure students are dressed appropriately with hats, mitts, boots and snow pants.
Guide to Reporting Student Achievement 2016 – 2017
Division News