Hot Lunch **Session II now Open!**
Session Two will be open from January 15th - 19th **NO LATE ORDERS ACCEPTED**
Friday February 2, 2018 - Press'd - The Sandwich Co.
Friday March 9, 2018 - Nitzas (Pasta)
Friday April 13, 2018 - Panago
Friday May 11, 2018 - Chopped Leaf
You can pay by credit card on-line. We will NOT accept personal cheques or cash as payment.  On-line payment must be received before the deadline in order for your child's Hot Lunch order to be placed. 
**This year, Munchalunch has changed their payment processing and PayPal will no longer be used.**
If you do not have access to the internet, please feel free to use the parent computer located in the school office.  If you need assistance with ordering, please contact a Hot Lunch representative at brentwoodhotlunch@gmail.com  and we will try to respond within a few days.  No paper order forms will be accepted. 
Kindergarten Registration Starts January 15 @ 6pm
Is your child turning five on or before Dec. 31, 2018? If so, it's almost time to register for Kindergarten.
Kindergarten registration opens for the 2018-19 school year on Jan. 15, 2018 @ 6pm. To register, simply complete the online registration form at http://www.eips.ca/programs-services/kindergarten
KINDERGARTEN REGISTRATION CHECK LIST:
Determine your child's designated school
Scan and upload all required documents: proof of name, residence, date of birth and citizenship.
Additional documents to scan, if applicable include: Guardian Letter and Parental Custody Agreement if restrictions on access.
Once the online registration is complete and submitted, a confirmation notice will be sent to the given email address.
NOTE: The online registration form is available as of Jan.15, 2018—the paper version is no longer available.
To help families prepare, Elk Island Public Schools has put together an online toolkit to make the transition as smooth as possible.  The kit includes information on registration, important dates, programming options, what to expect, eligibility, how to find your designated school, transportation and more. 
EIPS 2018-19 Division Calendar: Now available!
The official 2018-19 EIPS calendar is now available online. The calendar includes important dates during the 2018-19 school such as school-closure days; breaks; the first and last day of classes; professional learning days; and early dismissal days.
Highlights from the 2018-19 EIPS calendar include:
September 4                                 First day of classes (after long weekend)
November 12-16                           November break
December 24 to January 4           Christmas break
January 31                                   Second semester begins
February 7-8                                Teachers' Convention
March 25-29                                Spring break
June 27                                       Last day of classes
June 28                                       Schools close for the Summer break
Be a wee read volunteer!
We would like to thank all our wee read volunteers that read with our kindergarten and grade one students. Thank you for bringing the joy of reading to our young students! You were such a benefit to the teachers and students and we are thankful for you and the time you devoted to this wonderful program.
Be a wee read volunteer!

We are looking for volunteers who can come to the school for about 30 minutes, once a week, for eight consecutive weeks to read with two children, talk about books, and play games that support literacy skills. This eight-week program was designed by Alberta Reads (www.albertareadsnetwork.com) to help Kindergarten and Grade One children strengthen the foundations for reading and school success, and help children develop a love for books.
If you are interested in being part of this fun and meaningful opportunity, or know of someone who might be, there will be a volunteer training session held in the library on Monday, January 29th from 4:00 pm - 5:00 pm. We hope that you will consider partnering with us on this. Please let Tracy Russell (tracy.russell@eips.ca) know by Friday, January 26th if you would like to volunteer and will be at the training session.
Cyberworld: A Caregiver's Guide to Raising Healthy Digital Citizens.
https://www.strathcona.ca/community-families/parents-children-families/children-and-parents/keys/
Bottle Depot
We now have a drop-off box right at the school!  All proceeds will be used by the BESC Parent Council in their fundraising efforts for the school!  Thank you in advance for your contributions.
Social Media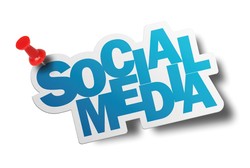 Did you know that Brentwood Elementary has an Instagram account?  Follow us to see photos and updates from the school.  
Follow us @BrentwoodEIPS
Remember you can also follow us on Twitter @BrentwoodEIPS and Facebook
Cold Weather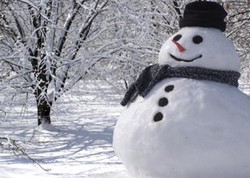 If the temperature including the windchill is -22°C or colder, students shall remain indoors for recess and/or activities. During cold winter days, please make sure students are dressed appropriately with hats, boots, mittens etc.
Weather Network
https://weather.gc.ca/city/pages/ab-50_metric_e.html
Synrevoice
Ongoing communication with our families is important to us. Elk Island Public Schools uses SchoolConnects Synrevoice as one way of sharing information directly with our families by phone and email. Messages may include bus cancellations or delays, inclement weather, upcoming events, last-minute cancellations, parental engagement opportunities, emergency notices, and more.
In order to ensure that we continue to comply with federal anti-spam legislation, we require parents/guardians to either subscribe or unsubscribe for emails as of February 15, 2017.  Please note: if you unsubscribe, you will no longer receive routine emails from either your school or the Division that might include information about school-based events, fundraising activities, musical or theatre productions, school photos, graduations, dances, etc. 
Even if you unsubscribe, you will continue to receive emergency messages, information about the online posting of school fees and, where applicable, high school student attendance notifications.
Subscribe or Unsubscribe to Synervoice 
Division News