24th Annual Brentwood Family Dance
Thursday, April 26, 2018, 6:30-9:00 pm
Tickets $5.00/Person or $20/family
(Ticket includes entry, drink, chips, door prize draw entry)
**Tickets available online only through https://munchalunch.com/login
from April 9th until April 13th. Go to link on school website: www.brentwoodelementary.ca
Doors open at 6:00 pm. Students will not be allowed to go to lockers during the dance.
All students must be accompanied by an adult.
Sign in and pick up concession tickets at the door.
Volunteers for concession and clean-up are required. Please sign up when purchasing tickets on munch-a-lunch.
Donations for door prizes gratefully accepted at the school office.
Questions? Contact besc.info@gmail.com
Brentwood TV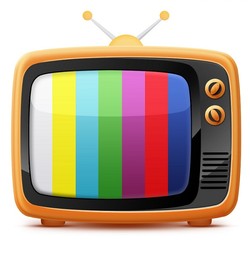 5th episode: https://youtu.be/VuzRQQ1Z8xU
4th episode: https://youtu.be/127Ga_mulXk
3rd episode:  https://youtu.be/qQH4YVo8u38
2nd Episode: https://youtu.be/J0sJmUOQiGQ
1st Episode: https://youtu.be/2Cx5DOX9Nb8
Brentwood Elementary Dance Off April 20, 2018
If you missed the amazing performances today here are the video links to each show:
Morning Dance-Off Session: https://www.youtube.com/watch?v=mG-sM2JIXlk
Afternoon Dance-Off Session: https://www.youtube.com/watch?v=3DqFFR0ddXo
Mr. Vantours Video: https://www.youtube.com/watch?v=g46kd-RLLkU
If you have any questions regarding the Dance Off or Parent Council, please email us at BESC.info@gmail.com
Parking
Recently we have been experiencing some issues in our parking lot when it comes time for student pick-up and drop-off. I just wanted to make sure that everyone was clear of the rules for the signage that is currently in our parking lot.  The changes are for the safety of our students and thus a major priority in our school.
In the image there are three different locations that have identified.
GREEN ZONE – You are allowed to park and leave your vehicle here
YELLOW ZONE – This is a drop-off/pick up zone. You are allowed to stop here, but the driver must stay within their vehicle. There is a painted zone on the pavement that is meant for student to walk safely to and from the school
RED ZONE – There is no parking or stopping allowed in this zone. This zone is considered a fire route and if there were ever an emergency and vehicles were parked here if may hinder the efficiency of our First Responders
 If you are in violation of these rules there is potential to be ticketed by a RCMP or By-Law officer. Please follow the rules to keep all of the students, staff, and visitors of Brentwood safe.
Thank you!
Division News