Brentwood Store
Brentwood's store is now up and running until October 29th. We are offering select Brentwood clothing options to all students so they can show off their Bobcat Pride! Once the store has closed the company will process all of the orders and have them shipped directly to our school (processing time will be approximately 5-6 week).
We will have a table set-up at Parent/Teacher Interviews with sizers so you can ensure what is being ordered will fit properly. Please check out the store at www.brentwoodstore.ca and check out what we have.
If there is a lot of interest we will be reopening the store in the spring with more options for purchasing.
**All orders are processed through the website, the school cannot take any orders through the office**
Parent Teacher Interviews Sign up
You are available to start booking appointments on www.schoolinterviews.ca starting Thursday, October 18th at 4:00 pm. Our school code to book for Brentwood which is "snuua".
Reduce your footprint
Donate your old shoes at school during October 15th to 19th.
*Shoes can be in any state of wear and must be tied or bound together with elastics.
*Students will receive an entry for a chance to win prizes with each shoe donations.
For more information:
https://www.strathcona.ca/agriculture-environment/environment-and-conservation/reduce-your-footprint/waste-reduction-week/
Studios Photography
Still need pictures or retakes?
Studios Photography will be taking appointments for Thursday, November 8th.
Phone: (780) 468-4929
Email Sign Up
Ongoing communication with our families is important to us. Elk Island Public Schools uses School Messenger as one way of sharing information directly with our families by phone and email. Messages may include bus cancellations or delays, inclement weather, upcoming events, last-minute cancellations, parental engagement opportunities, emergency notices and more.
http://www.eips.ca/contact/subscribe
Seeking Book Donations
Have any age appropriate books you are no longer using?  We are seeking children's books for all grades.  Donations accepted in the office.  Thank you in advance for your consideration.
Scholastic Book Fair
We will be hosting a Scholastic Book Fair October Wednesday October 24th and Thursday October 25th. We are hoping to have some parent volunteers to help set up, help with sales during parent/ teacher interviews and help box it up. Setting up will take place Monday October 22. We need volunteers for Wednesday October 24th and Thursday October 25th starting at 3:30pm to 7:00pm. Task will be taking payments, helping parents find books and tidying up. We will be boxing up the Book Fair Friday October 26th. Please contact Shila King 780-467-5591 or shila.king@eips.ca if you would like to volunteer. All sales go directly to the Library for purchasing books.
Dress for the Weather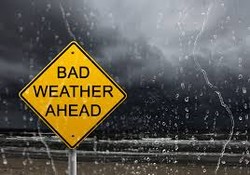 Students are expected to bring jackets and appropriate clothing to stay warm and dry during these upcoming cold winter months. 
Please ensure that your student is equipped with proper winter wear (warm footwear, jacket, mitts, hats, raincoats)
Thank you, and stay warm!
Guide to Reporting Student Achievement 2018-19
Learn more about how we assess and report student achievement:
Read Now:
Medical Information
Please print/complete submit forms to office if needed:
1 Child/Student Medication/Personal Care Management Parent/Guardian Consent
2-Child/Student Medication Management Plan
School Fees
Families are invoiced for school fees at the beginning of every school year. Fees are due within 30 days of the invoice date. The simplest, and most convenient, way to pay schools fees is by logging in to the PowerSchool Parent Portal and clicking on "Student Fees." If circumstances exist where you are unable to pay your students fees, you can apply to have fees waived by submitting an Application for a Waiver of Fees.
For more information:
EIPS fees and waivers
Brentwood Elementary fees
Student Transportation fees
Division News